A week ago I had the pleasure of being part of the Meerkat advance strike force into the Barony of Krae Glas. We crossed the border in the dead of night and proceeded to advance into the Barony. Our totally not prepared victims met us on the Saturday as we proceeded to run a rapier training day, full of fighting, teaching, coaching and just general tom-foolerly. In addition, we had the pleasure of being taught by several notables from Krae Glas, so the education-invasion wasn't entirely one-sided.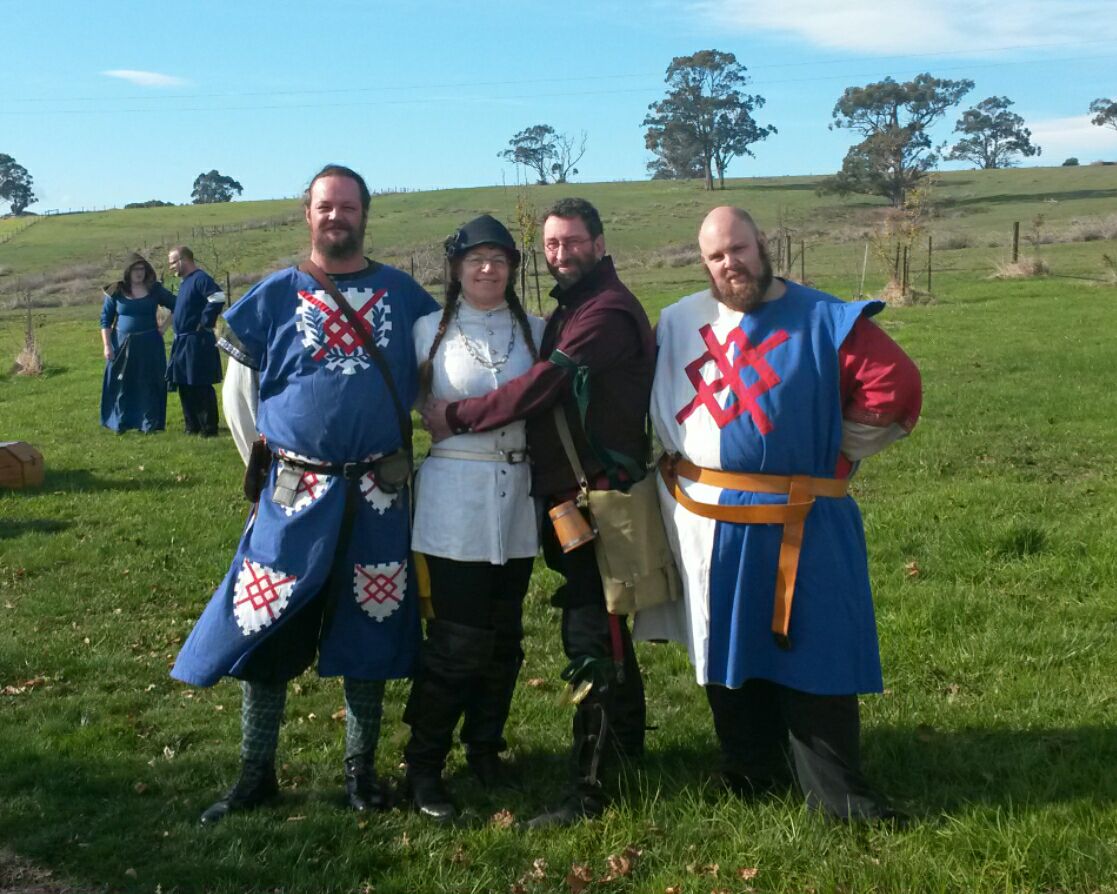 On the Sunday, after what felt like the worlds longest drive, we reached the Hamlet of Grœnahólar within the Barony of Krae Glas and proceeded to be entertained by very pretty horses and skilled riders. It happened to be my first event watching equestrian and I found it very entertaining. Master Yevan held the field against two fighters from Krae Glas, eventually moving into a full on team melee, after which we began the challenge tournament. Eastern fighters were encouraged to challenge Meerkats with three passes per challenge, different weapon combinations each pass.
There was an offhand severed hand, war chicken and pig among the usual dagger, buckler, rotella, longsword suspects.
The forces of the East narrowly defended their lands with their Baronial Rapier Champion taking the day.
Overall it was a great trip full of great hospitality in a great Barony. I'll be visiting again and looking forward to the fights.