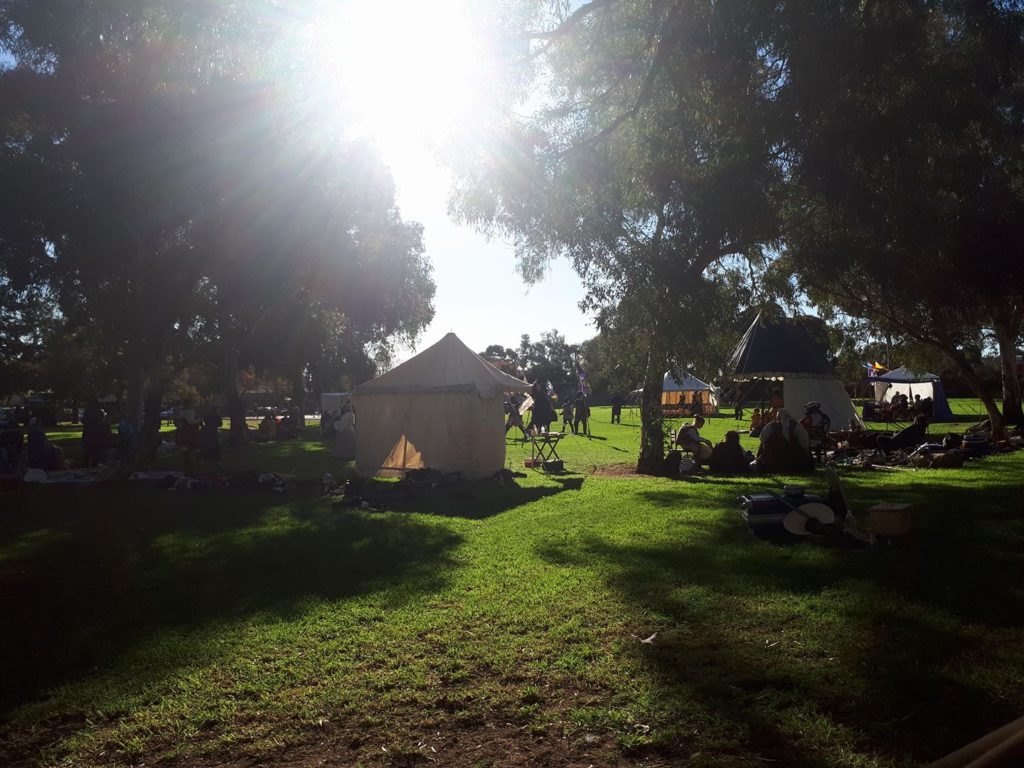 I had the pleasure to work at and attend the first Lama-a-palooza the other weekend, a first time event for one of my friends, that just happened to spiral into a massive Royal event with over double the regular expected numbers.
That said, it went as close to perfect as any SCA event I've attended – mainly due to the large amount of help given by the attendees. I got to see large numbers of my friends receive well deserving and in some cases, well overdue awards and I had an enjoyable day cooking the lamb spit to feed the hungry mob.
Seriously, it was a hungry mob. I'm starting 2 hours earlier at 8am and hiring a lion tamer with a whip and a chair to keep my food safe next time. That said, we fed everyone, had minimal waste/leftovers and I didn't hear any criticism over the food quality or quantity. I'm pleased.
I cooked these lamb roasts sourced from the Atherton Farms by my friend Ulrich which turned out great. Spit roasted over charcoal and brushed liberally with olive oil, lemon juice and salt with a fresh rosemary brush.
I also had the pleasure of seeing the Gobbled Frette run, the Baronial Cooking Championship – I returned my perpetual trophy again, and received a permanent pewter token to add to the collection. I intend to build a stack if I'm able for an A&S project.
The Gobbled Frette was the first competition I entered in the SCA and the first thing I won. This was the second time holding it and from when I first started in the SCA, with the Barony struggling to get a single entry, to now where we need trained teams of judges to run A&S smoothly due to all the high quality entries, I feel privileged to be part of the group.